2023 ASUU Executive Tickets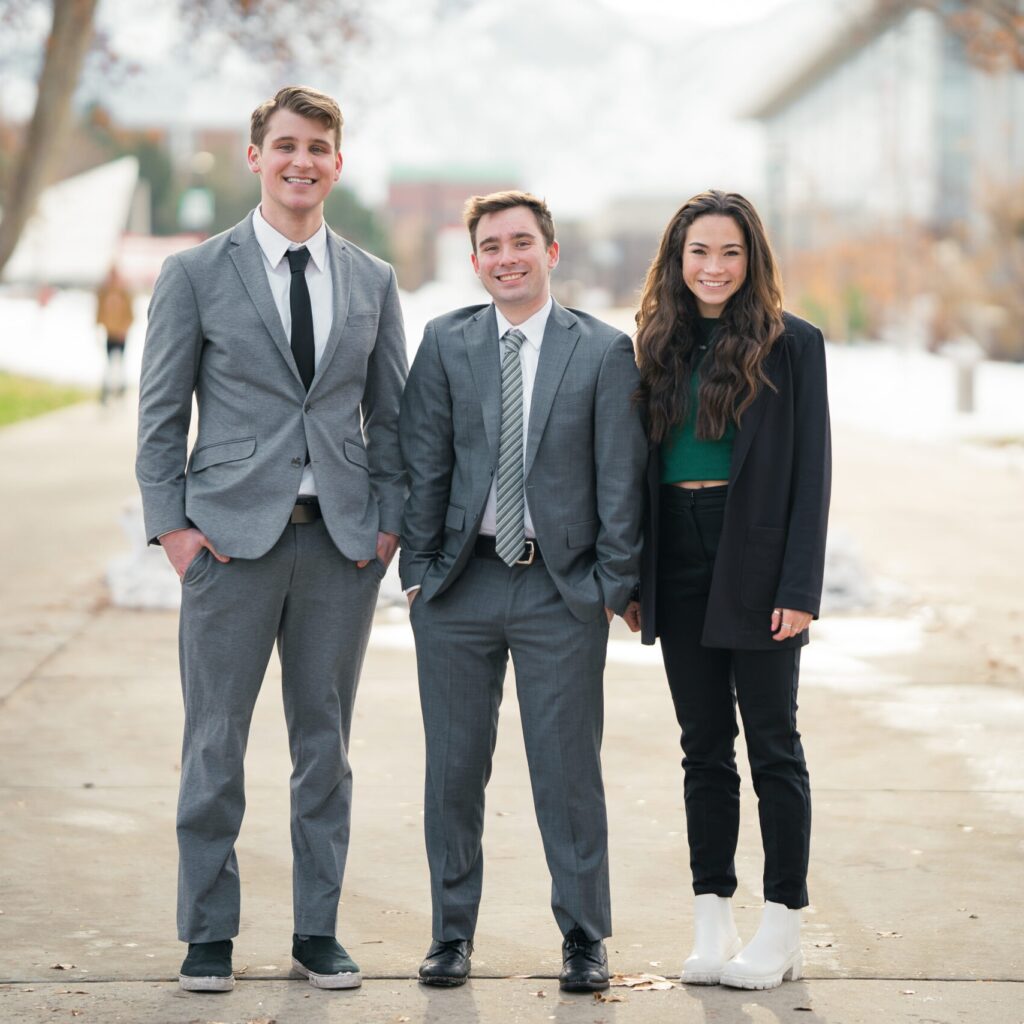 O'Leary Ticket
Executive Ticket
O'Leary Ticket
Executive Ticket
The O'Leary ticket is dedicated to empowering change and elevating experience. We recognize that one of these goals cannot be achieved without the other. In order to grow as a university, each one of the 34,734 student experiences must be elevated. Conversely, in order to elevate each student experience, we need broad reforms on campus. At this intersection between individual well-being and institutional change lies the O'Leary Ticket.

Our specific, holistic reforms are targeted at improving accessibility, affordability, and acceptance. These reforms are many, but include implementing a one-credit orientation course, configuring a live parking system, revamping the scholarship dashboard, reforming HRE, and illuminating safety issues on this campus. These changes will improve the campus experience, resulting in tangible progress that makes each student feel at home here at the U.

We acknowledge that many students do not feel included or haven't found a sense of belonging at the U. This is unacceptable. To change this fact, we will be advocating for a multicultural center here on campus. This building will include sections dedicated to cultures and ethnicities from all across the world. Additionally, it will be constructed in a central location, demonstrating that the University of Utah does not discard any identities to its periphery.

When elected, we will put students first every day, and work collaboratively with university leadership, campus partners, community stakeholders, and student clubs to advance the interests of our student body. We recognize that this may be an uphill battle, but we are ready to be the student body's advocate and representative. Join us in our mission to empower change and elevate experience at the University of Utah.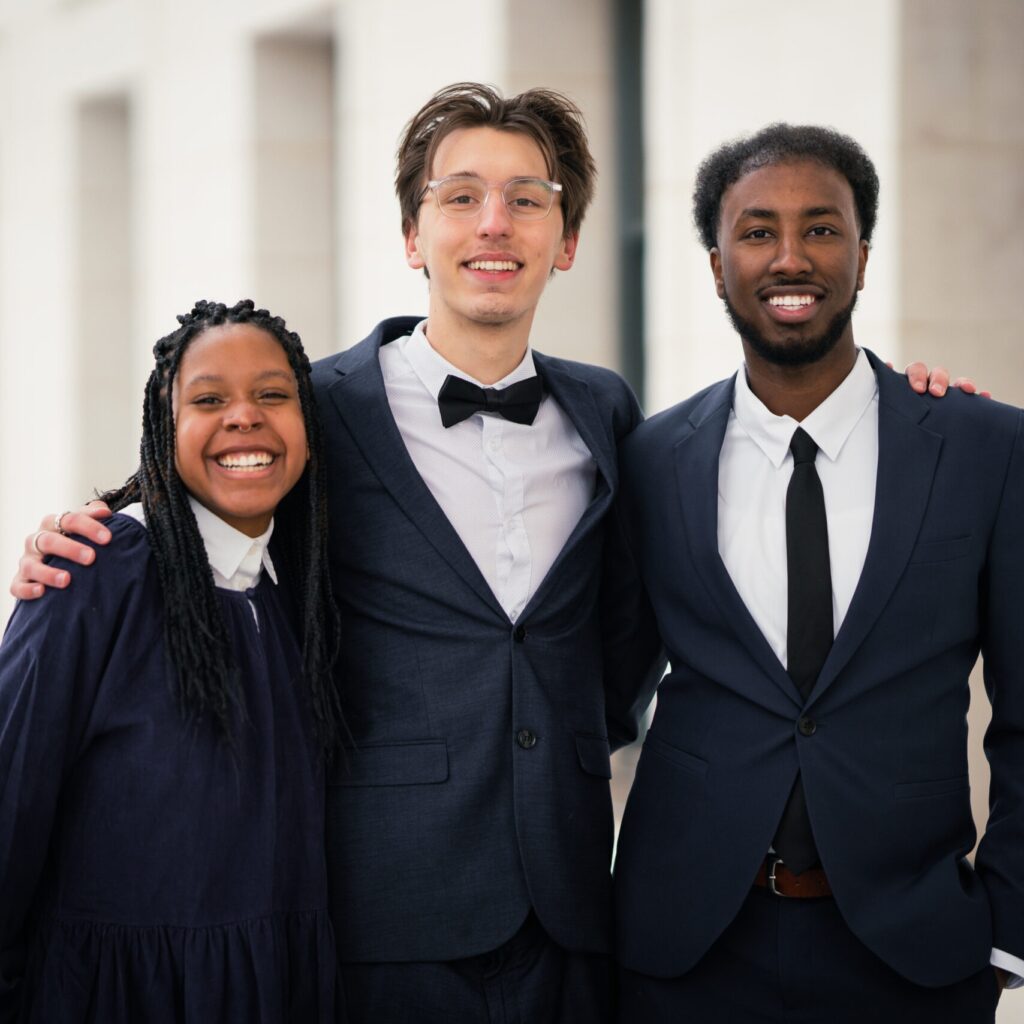 Karabegovic Ticket
Executive Ticket
Karabegovic Ticket
Executive Ticket
The Karabegovic Ticket is built on the student voices that define the University of Utah. When elected to office, we want to empower students to know their change, their campus, and their community. Every student, regardless of their race, ethnicity, gender, sexuality, or socio-economic background, deserves a safe and equitable opportunity to grow on our campus. It is for the students that we strive to build a safer and more inclusive campus environment by strengthening relationships between students and administration.

With a focus on eliminating barriers to resources and providing students with greater involvement opportunities, we aim to build a stronger sense of belonging at the U. In passing policies designed for student well-being such as improving campus lighting, creating a student hotline, and increasing vital funding for campus organizations, we will foster a campus the student body can confidently call home.

Through our individual experiences, we know how important it is for students to feel supported. We are dedicated to providing that support by inviting students to share their voices and allowing us to amplify them. It's in this spirit we intend to empower the student body and make a difference in our campus and community. Go Utah!"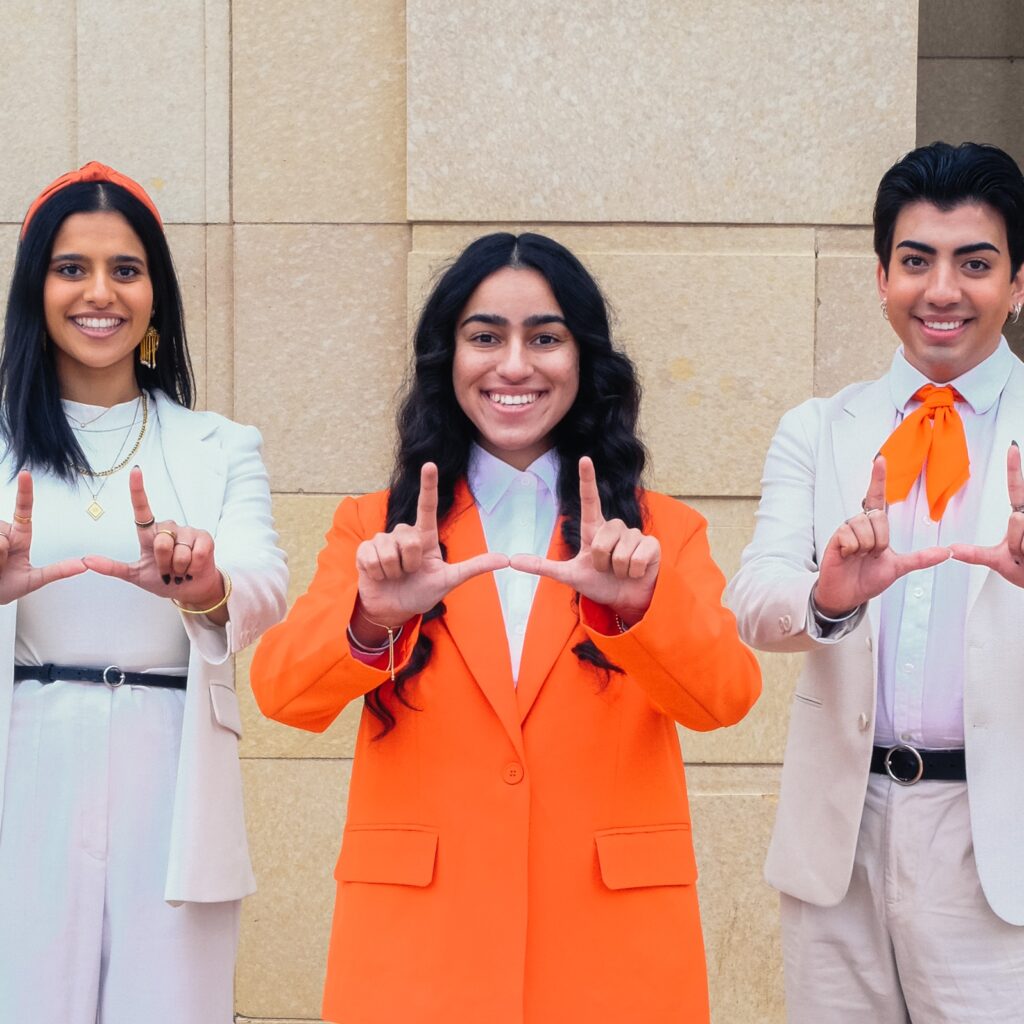 Valdez | Kaur | Walia Ticket
Executive Ticket
Valdez | Kaur | Walia Ticket
Executive Ticket
The Valdez | Kaur | Walia Ticket is three first-generation students dedicated to "Making S.P.A.C.E. For You." S.P.A.C.E. is a commitment to:

S: Social Engagement
We will cultivate transformative opportunities for students from different backgrounds and experiences to come together as one. Our initiatives are student-built and student-led, with the intent to create space to gather and engage.

P: Progress Safety
We believe safety needs to be assessed holistically in our community. We will collaborate with existing University resources to build infrastructure that prioritizes wellness, peer intervention, accountability, and transparency.

A: Amplify Current Initiatives
As student leaders within and outside of ASUU, we recognize the existing work being done by a multitude of student organizations to improve our campus. We will utilize our platform and resources to build solidarity amongst student orgs, and accelerate the execution of their workings.

C: Create Streamlined ASUU Processes
We are students who have been a part of ASUU for the entirety of our college careers. Therefore, it has become apparent that the procedures within ASUU can be convoluted. Although there is an abundance of resources, they are often inaccessible to students. We will improve funding transparency and efficiency, enhance the decision-making dynamics amongst ASUU leadership, and facilitate an organization culture and structure that promotes inclusivity and belonging.

E: Equitable Learning
Learning looks different for every single student at the U and should be accommodated accordingly. Undergraduate, graduate, international, and caregiver students have distinct learning experiences and styles. We aim to expand access to academic resources and opportunities, remove barriers to equitable participation, and create pathways for substantial student advocacy.

While these are our foundational, core values and focuses, the VKW Ticket has intentionally designed space to co-create policies, initiatives, and programs across campus. We will not simply represent you at the table— we will bring a folding chair to every room in which we are invited to create more S.P.A.C.E. for all students.

Follow us along our campaign journey @vote.vkw, trust us, you don't want to miss it 😌

With love,

Valdez | Kaur | Walia Ticket🧡