2023 ASUU Attorney General CAndidates
Angelina Ho
Attorney General Candidate
Angelina Ho
Attorney General Candidate
As someone who has written a constitution for the National Residence Hall Honorary of University of Utah housing, I know the importance of governing documents and how they can impact students. And through my year-long experience working side by side with the current Attorney General, I have a base knowledge of what my duties will be and how I want to use this position to represent students. My goal if I were to be elected as Attorney General would be to ensure that the constitution, bylaws, and university policies are being upheld so that student funds are not abused and student voices are being properly represented by ASUU. I'd also like to make ASUU's governing documents and University policies easier to access and navigate for students by highlighting the parts most relevant to students such as the funding of student organizations. I believe this will make it so that students can better understand the purpose of ASUU, how their student fees are being used, and how they can utilize ASUU. I feel that this will create better transparency and allow students to feel more connected to ASUU and understand how to advocate for themselves through their student representatives.
Kyle Gayliyev
Attorney General Candidate
Kyle Gayliyev
Attorney General Candidate
I made the best decision to move and join the University of Utah! I love the outdoors; I love the Utah mountains! I enjoy going out hiking. I'm a transfer student. I'm proud to share that I graduated with a 4.00GPA at SLCC in Computer Sci. I'm majoring in Computer Engineering at the U. I represent the College of Engineering at the ASUU Senate. I like to listen to students. I've lived and studied abroad. I speak five languages. I love learning about other cultures. I'm planning to make UofU students have the best college experiences in my term.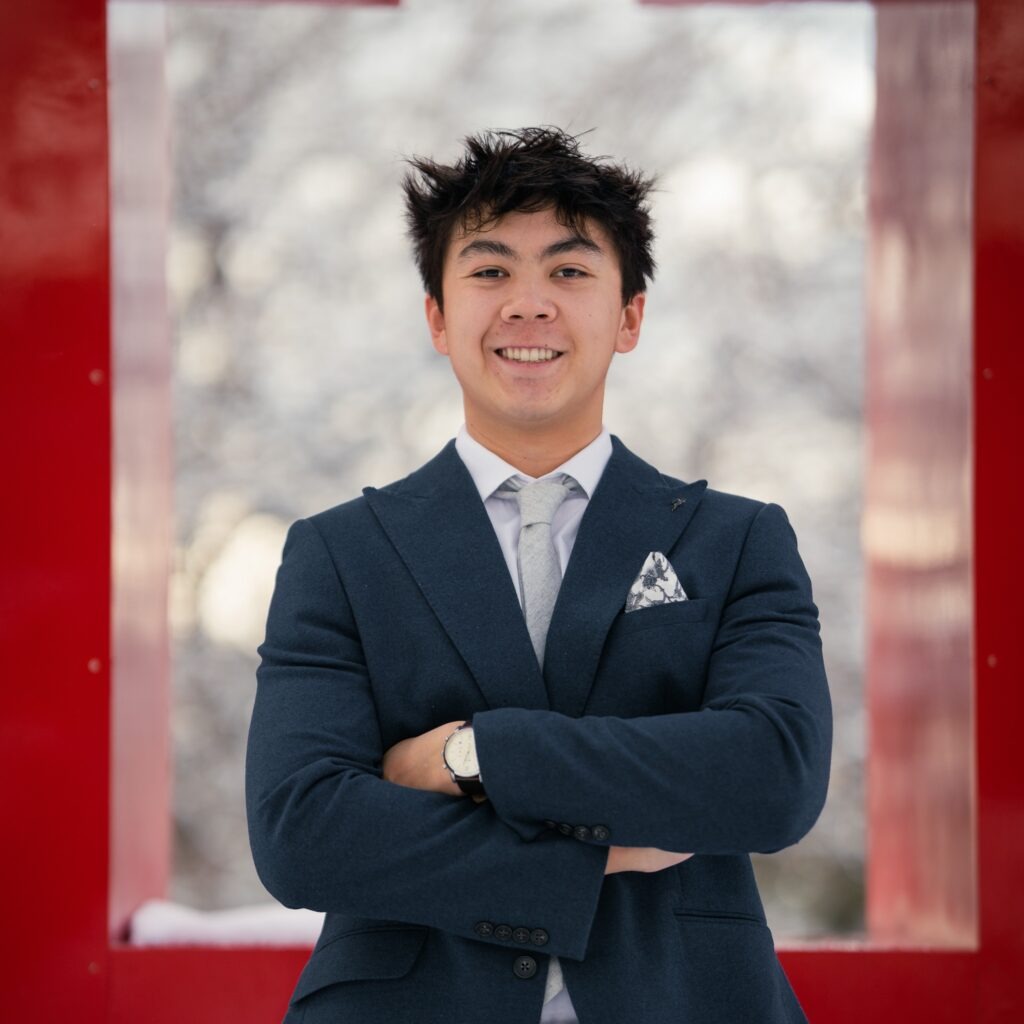 Ethan Dinunzio
Attorney General Candidate
Ethan Dinunzio
Attorney General Candidate
Hi Everyone! My name is Ethan Dinunzio. I'm excited to announce that I will be running for Attorney General for the University of Utah's ASUU. I'm currently a Junior pursuing a finance degree in the Eccles School of Business. The University of Utah has provided so many opportunities for me during my college career and I'm excited to give back! I hope to maintain an unbiased and provide a better understanding of the Redbook for ASUU and for students at the U.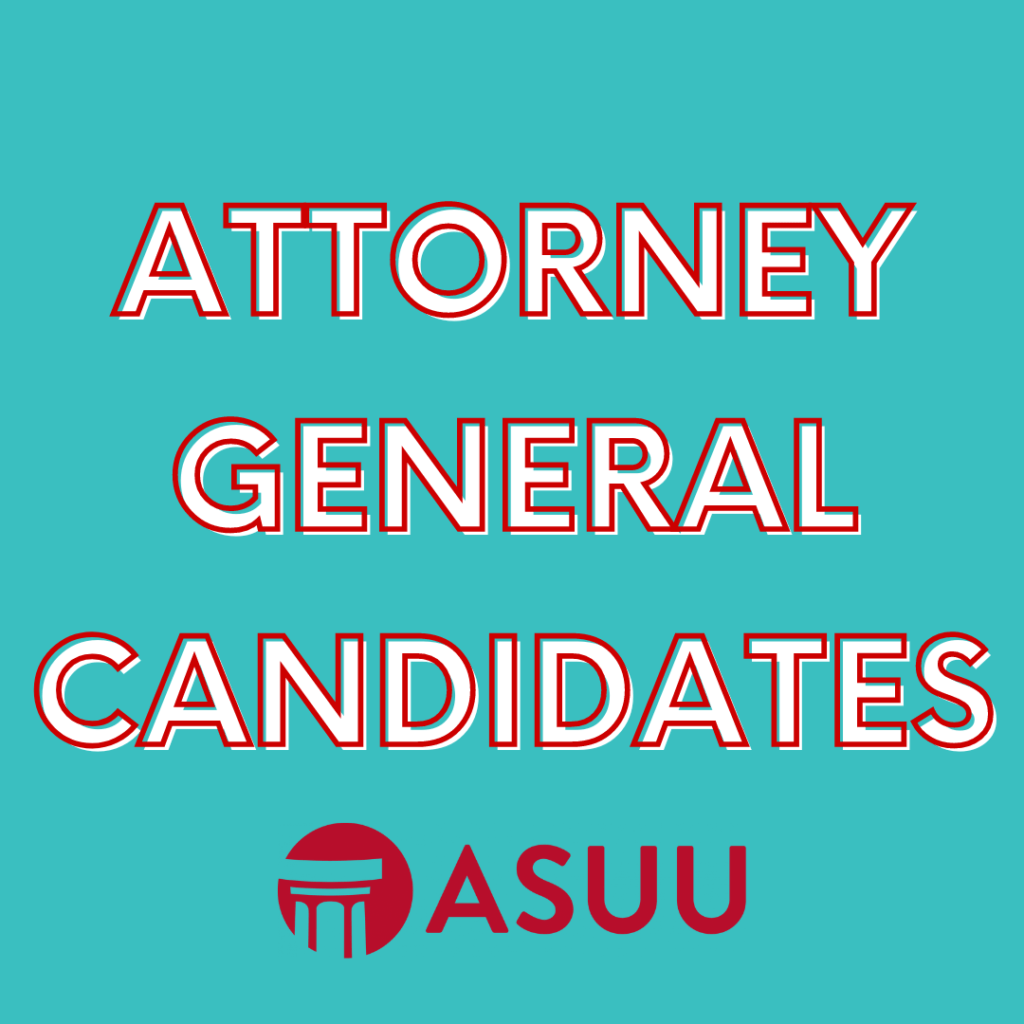 Milan Subotic
Attorney General Candidate
Milan Subotic
Attorney General Candidate
Consistency and transparency are everything. The role of the Attorney General is to keep true to the students that the Redbook was intended to represent, and my mission is to rule with consistency, transparency and in favor of the general welfare of every student at the U. If elected, I will ensure transparency of the Judicial Branch by releasing a summary of every single ruling made weekly, followed by an explanation and the clauses of Redbook involved. I intend on preserving the Redbook and its legacy while allowing it to grow as a living and breathing document meant to serve YOU.
Keimon Dixson
Attorney General Candidate
Keimon Dixson
Attorney General Candidate
Since high school, I have always wanted to serve my community. Whether that be in school, church, or my neighborhood, it was that very sentiment that directed me to enlist in the United States Marine Corps at the age of eighteen. At that moment, I knew I wanted to dedicate my whole life to the service of the country I love and the citizens who live within it. In that being, I want to serve my campus community with that same sense of purpose. As Attorney General, I can bring us forward to advance and advocate for all students at The U!